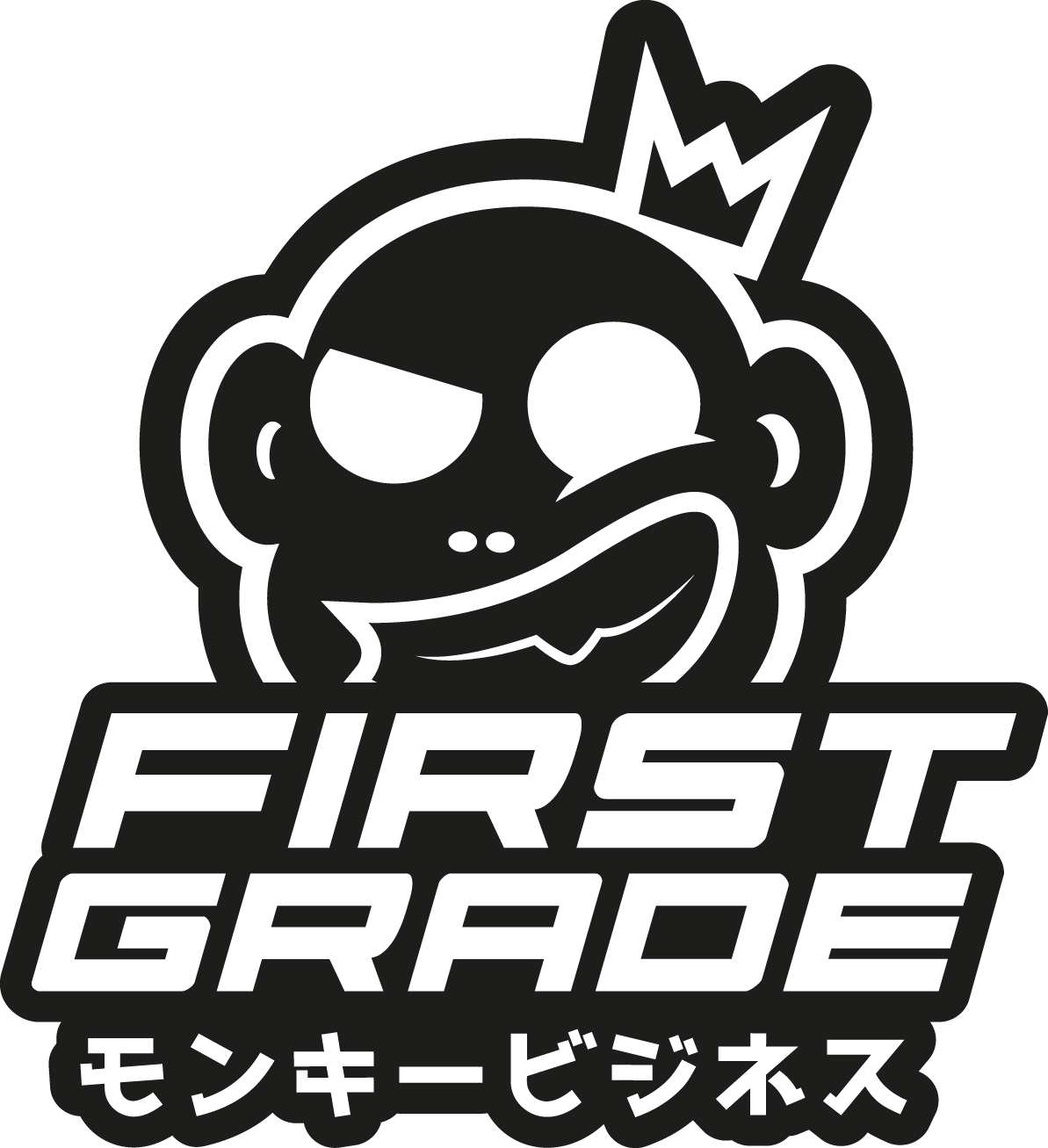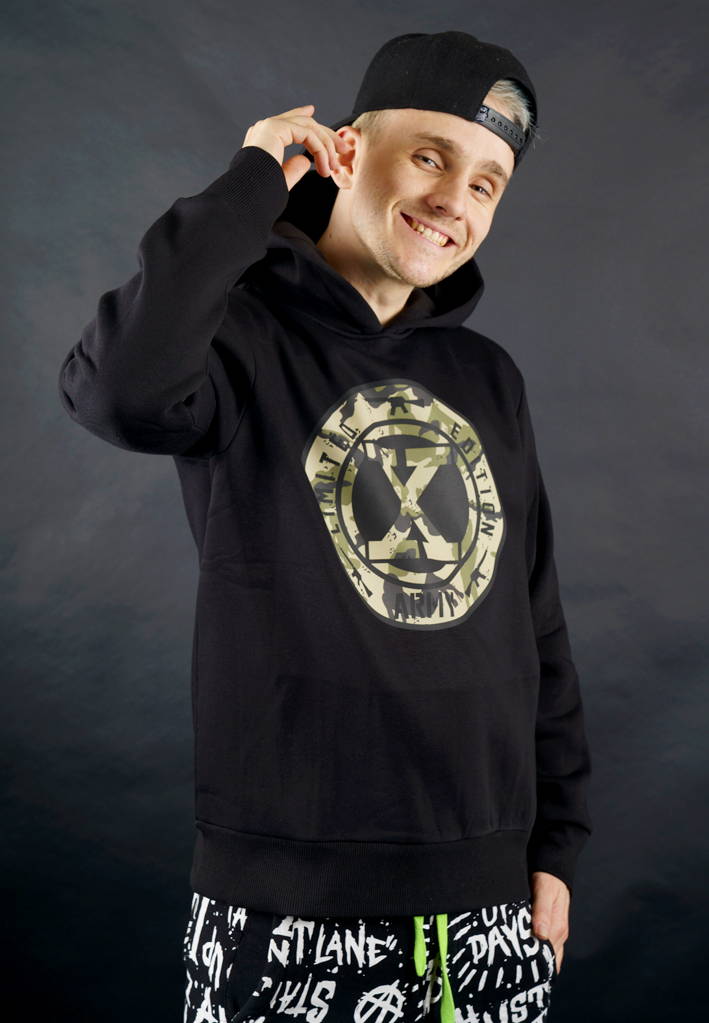 "It all started... Friday or Saturday, I don't really remember!
Eiqu Miller
First degree the name, and the monkey- started as a symbol and a name for a group of friends from the Cold War- and has today been developed into a recognized name in the clothing industry. The logo consists of two elements, a monkey and a crown. The monkey represents the first step of the school; the childish mind that one should remember to play and not take everything so seriously.
How do you start a company that sells clothes and then merchandise for some of the biggest stars in the country? It wasn't exactly in the cards when Jesper Mortensen in 2015 invited Eiqu Miller to his then tattoo shop "House of Ink Esbjerg" to get a free tattoo.
Eiqu was at that time a recognized influencer on Youtube, where he had around 70.000 followers. Eiqu was filming the first series of Splays. Youtube channel"The Challenge Road Trip"together with Stupid.s And it caught Jesper's interest.
After Eiqu was tattooed, Jesper invited him for a cup of coffee across the street. It was to be shown that the 20-metre journey to the cafe was of great importance. "I've never experienced anything like it. It took us over half an hour to walk the 20-meter because there were so many fans who wanted to talk to Eiqu and take selfies with him." says Jesper. And this is where the seeds of cooperation between the two were sown. "He's got to wear t-shirts. I will make them for him." thought Jesper.
And then things went south, and in March 2015 Eiqu and Jesper FirstGrade ApS opened, where they first sold T-shirts with logo and monkey prints to Eiqu's many followers. Since then, it has evolved from merchandise to a real clothing brand as the outlet of over 40-year-old shops in Denmark, and today they sell both merchandise for other profiles, as well as clothes and accessories, as they themselves design.
Many of the popular YouTubers in Denmark have large groups of children and young people. That is why FirstGrade only cooperates with YouTubers, which we believe we can defend.
"We do not call ourselves FirstGrade/First Class, for nothing; it is a name we always strive to live up to, in all circumstances," Eiqu Miller.
High to the ceiling and plenty of room in the Ground
In 2018, FirstGrade moved into a renovated stable building in Jordrup, located eight km outside Kolding. The building has been converted into storage and office, and here they have about 250 m2 to bolt on.
"Here we have plenty of room for everything we need and we often have visits from YouTubers who come by to watch their own merch and make videos for YouTube," Eiqu Miller.
In the summer, FirstGrade can be found at fairs and markets, and although FirstGrade has some quite impressive reviews on TrusteeJesper and Eiqu are big supporters of reality's trust pilot, as they call it when they're out looking customers in the eye. Her e they get an insight into honest and inspiring views from customers. "We love to come out and meet our customers. Talk to them and get input and inspiration for future collections, Eiqu Miller.
First Grade Mission
The most important thing for us is that our customers are satisfied with our products. We are a bidder, and we are honest, which is why we also stand by if we make mistakes. We make sure the quality is right. "Our mission is to produce clothes and accessories in such good quality that our customers come back to buy at FirstGrade again," Jesper Mortensen.
The men behind FirstGrade
Eiq Miller., 29 years old, lives in Fredericia and is a rapper on Youtube. Eiqu is a bit of an online oracle, so he is the one who edits the website, banners, does marketing, social media and together with Jesper he stands for contact with Creators.
Jesper Mortensen, 31 years and former director of several Tattoo Studios. Jesper lives in Hejls, south of Kolding with his family. Jesper is responsible for purchasing collections, quality control and approval, communication with designers, salespeople, stores, etc. In addition, he is also responsible for communication with Creators, arranging events.
Since there are only 2 permanent employees in FirstGrade, this means that both Eiqu and Jesper must have a finger on the pulse, and a finger in everything that goes on in the company. This means that they also help with customer service, package packages, and take care of all the other people involved.
In addition, there are a lot of good people who help keep the wheels running:
SebastianThat used to be our intern, but which we couldn't do without, so he's now helping us get more structure at the store.
Peter, which is not really employed by FirstGrade, but which we have voted the world's best GLSmand.
Brian and Alex, which are our skilled salespeople who communicate with the stores in Denmark.
Kewin and Sofie, our two amazing and creative designers. Kewin designs our own clothing brand FirstGrade, and Sofie is a motif designer on our Youtube clothing.